新年のご挨拶 New Year Message 2019
謹んで新年のお慶びを申し上げます
旧年中は格別のご高配を賜り心よりお礼申し上げます。

昨年のCollection Elieuxイベントは、パリのデモに伴いホテルでの開催となりましたが、皆様のご協力により第一回を迎える事が出来ました。現地で訪問にお応え下さった、エリゼ宮の政府によるデモの警備に守られました。

またエリザベス女王にはご招待状への感謝と激励のレターを頂き、英国で毎年恒例のクリスマスメッセージにおいてイベントテーマであった「愛」についても触れていただきました。
The first event in 2018 was held successfully thanks to your cooperation even though the venue was changed to a hotel because of the demonstrations in Paris.
We were protected by the security staff (in the whole area of Paris) of the Government of the Palais de l'Élysée who welcomed our visit.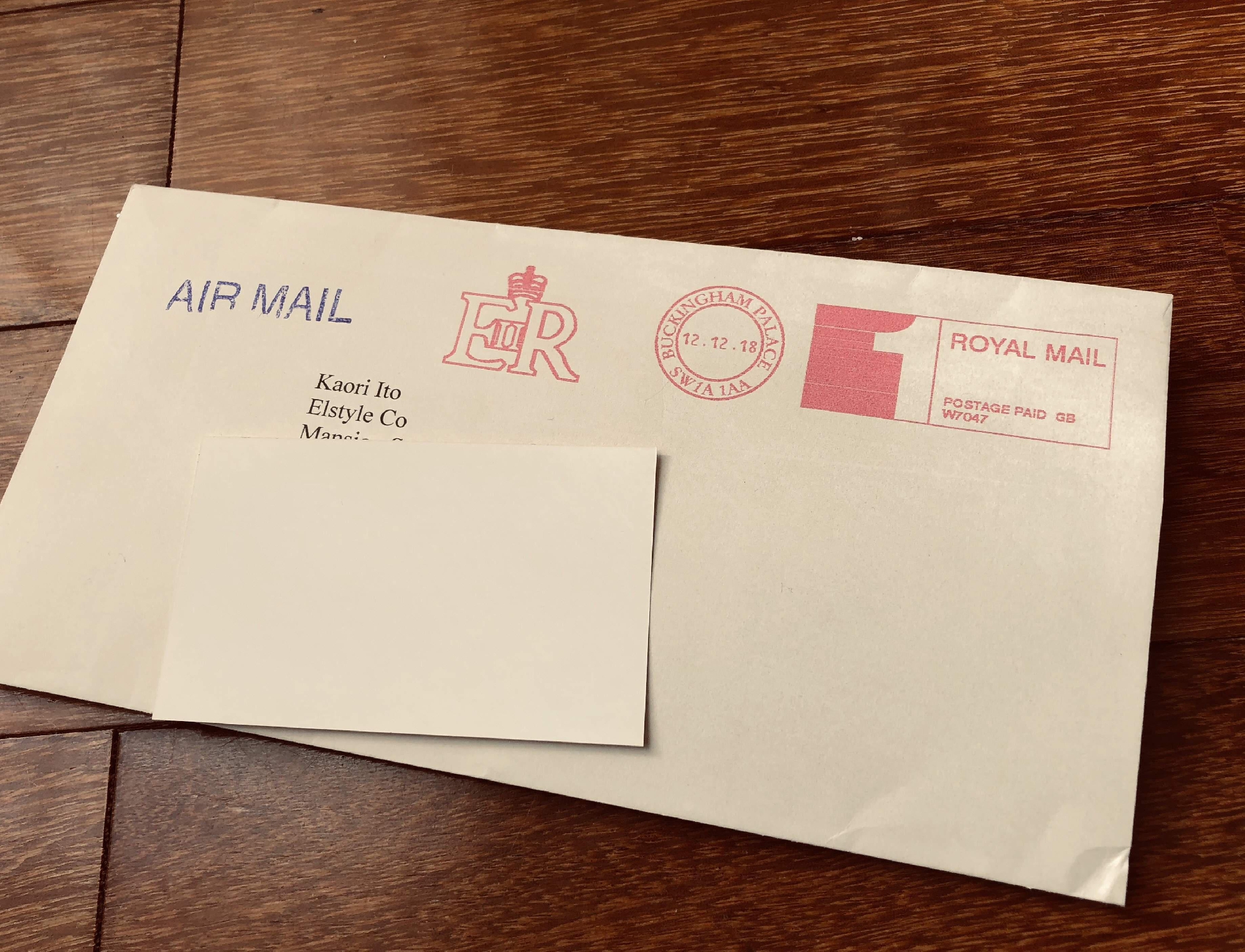 各国よりご声援も頂き、10年の時を経て準備を重ね第一回を迎えここまで来れたのも、多くの皆様の支えによるものと感謝の想いが溢れました。

皆様に頂きました愛をまた、世界の人々に拡げていく事ができたらと、2019年のテーマは、「LOVE」と致しました。世界の様々な地域の多様な文化が溶合い、新たなクリエイティブから、これからの地球の文化が生まれていく事を願います。

この2019年も微力ながら次の時代を創り出す新たなコンセプトとイデアルをご提案し皆様に新たな時代を切り開く主役となって頂けます様取り組んで参る所存です。貴社の益々のご繁栄をお祈り申し上げますとともに本年も倍旧のお引き立てのほどひとえにお願い申し上げます。

平成三十一年 元旦

Collection Elieux 開催事務局

 株式会社Elstyle
Further, we have been honored with a letter of gratitude for our invitation and encouragement from Queen Elizabeth II who also mentioned about the theme of this event of last year which was "AI 愛" (love) in her Christmas message which is a tradition in the United Kingdom. We also received encouragements from all over the world and were filled with a sense of sincere gratitude for the help of so many people who were indispensable to realize this important first event after 10 years of preparation.
Therefore, we have decided the theme for 2019 wouldbe "LOVE" in the hope of expanding the love we received from all of you to everybody across the world. Our wish is for all the different cultures in various regions in the world
to come to a mutual understanding, and for a new creative power to give birth to the culture of the earth for the future. This year as well, we will continue to provide the world with new concepts and ideals in the hope they will contribute even a little to the creation of a new era, and we are determined again to continuously work on our commitment to make you play a major role to pave the way for a new generation.
2019, 01, 01
Collection Elieux International
Place Vendome, Ritz Paris, France.
Giorgio Galeotti - Flickr: Place Vendome - Paris, France - April 20, 2011