Date November 3th, 2019
Place:Grand Palais National museum
World Awards for developments in new fine arts and technologies
theme
LOVE
ーOne's beloved earthー
A new earth culture...
create from love



愛から創造する
 新たな地球の文化を
The first event in 2018 was held successfully thanks to your cooperation even though the venue was changed to a hotel because of the demonstrations in Paris.
We were protected by the security staff (in the whole area of Paris) of the Government of the Palais de l'Élysée who welcomed our visit.
Further, we have been honored with a letter of gratitude for our invitation and encouragement from Queen Elizabeth II who also mentioned about the theme of this event of last year which was "AI 愛" (love) in her Christmas message which is a tradition in the United Kingdom. We also received encouragements from all over the world and were filled with a sense of sincere gratitude for the help of so many people who were indispensable to realize
this important first event after 10 years of preparation.
Therefore, we have decided the theme for 2019 wouldbe "LOVE" in the hope of expanding the love we received from all of you to everybody across the world. Our wish is for all the different cultures in various regions in the world to come to a mutual understanding,
and for a new creative power to give birth to the culture of the earth for the future.
This year as well, we will continue to provide the world with new concepts and ideals in the hope they will contribute even a little to the creation of a new era,
and we are determined again to continuously work on our commitment to make you play a major role to pave the way for a new generation.
What is Collection Elieux?

What is Elieux Eco Level License?
Collection Elieux 2018 Theme
Pre Collection 2014 Report
Collection ElieuxPre Collection 2014
・Date: September 31, 2014 Screening Panel began at 7:00PM
・Place: Le Play Time
Contents: Final evaluation of the exhibitors and stage presenters. Final decision is made by judges and an audience inspection. Musical performance by guest musicians
・Participants: People from many different fields came to participate, including painting, scented perfume, beauty products and design lighting, drinking vessels, wooden geta sandals, tea dying, shoes, books, music, and more.
Contestants wanted Collection Elieux 2019

[Subject areas] Projects which originated or were improved in the world, through the use of advanced pioneering techniques, in various genres of art, science, music, beauty, theater, dance and video; new methods and expressions implemented in their achievement.

[Applicants sought] Artists, researchers, industrial and brand name representatives. Applications will be accepted regardless of age or sex. (There will be no restrictions regarding age or amateur status for this year's event.)

[Examination] Selection will be performed by an executive committee approved by the Collection Elieux Secretariat and by members of an external selection committee.

Date and time: November 3th, 2019,15-23pm Exposition permanente
15h00 à 18h00 : Exhibition, Presentation
18h00 à 21h30 : Committee, Awards ceremony
21h30 à 23h30 : Cocktail party, Dance party
Place

Host country / venue officially announced on March 1, 2019

Purpose
World Awards for developments in new fine arts and technologies
Theme
― Ai 愛 ( Love ) ―
Organizer
Collection Elieux Secretariat
Categories
-Technology: products incorporating the latest advancements in science and technology
-Art: paintings, sculptures, videos, and other products of fine art
-Stage: various genres of music, dance, spectacles of the performing arts
-Beauty: products related to beauty treatment, such as cosmetics, aesthetics, and shape-up products
-Gourmet: various genres of dishes, desserts and drinks, etc.
Contents
Announcement of participants (exhibits, presentations, concerts, dances, visual spectacles), awards ceremony, and royal party
Admission number
3,000 guests by invitation
Contact
info@elieux.com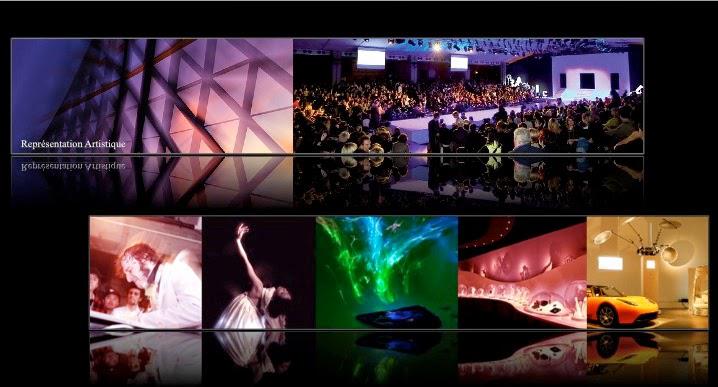 In this project based on the concept of "value that echoes in your heart", each company commits their main strength (service and products/art), and 14 companies worldwide bring their energy together in a joint promotion license between their different industries. (The planned agreement date is 2018.) At a single place every year, we will hold creative awards, together with customers who have a high understanding of arts and new technology and the world's top 100 judges. This will create a boom in which people are driven to seek out information themselves, the opposite of promotion through advertising.
Collection Elieux 2019 Cooperation
ElieuxEco Level license Global Competition
[Project name] "ElieuxEco Level International LicenceProject 2018-2020"
[Form] A global collaboration in the form of "missions" where a single concept is pursued by different industries (14 companies worldwide)
[Global Mission] Positive values are set against negative factors like economic uncertainty, terrorism/war/global warming
[Purpose] To bring together services and products/art that contribute to the 14 prominent companies' ecology in the creative world (including eco activities, a beautiful energy between people and the earth), and create a long-tail boom in the world, in pursuit of essential values.
[Decision on the14 companies] After receiving presentations from each company, one company in each field (by type of product) will be selected. (Selection criteria: creativity that touches the heart, products and artists that possess the strong influence necessary to meet the needs of the time)
[Project content] With the Collection Elieuxevent (world awards) as the central activity, presentations/exhibitions/sales will be developed in a place with an environment of perfect brand safety, where the brand image can be protected. Creation of a worldwide boom.
[Deadline for competition application] September 30th, 2018
[Companies' proposal] From the content of the license project below, please select a project of your choice.
[Selection method] After looking at the content of each company's application, and watching their presentation, one company from each field (by type of product) will be selected
[Basis for selection] products and artists that possess the strong influence necessary to meet the needs of the time
[Contents of competition presentation] The contents of your proposal should include the vision and planning for how to embody the joint project of 14 companies when your company participates in it.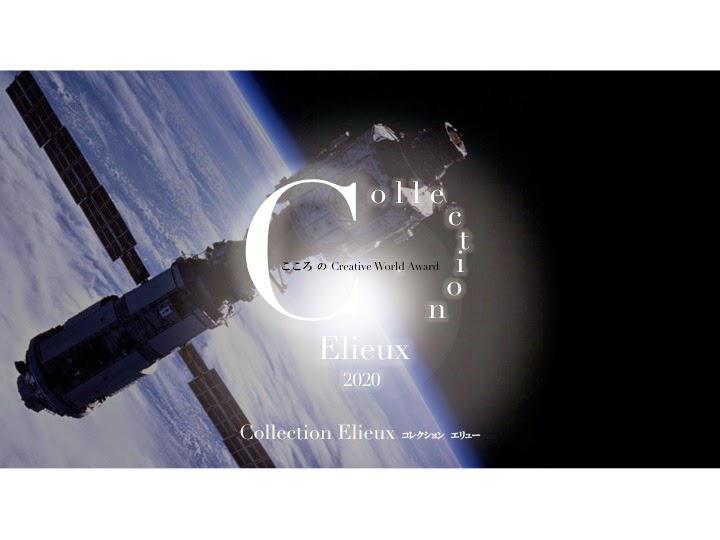 Collection Elieux Secretariat
| | |
| --- | --- |
| Address | Level 11 Aoyama Palacio Tower 3-6-7 Kitaaoyama Minato-ku Tokyo |
| Fax | 81(0)3-4586-6470 |
| Contact | info@elieux.com |